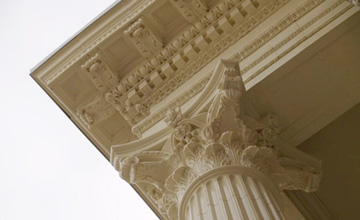 TerraGlas Maintenance Information
It is always better to avoid getting dirt or staining materials on the TerraGlas to begin with. A little care is keeping the TerraGlas material clean before and during installation will be worthwhile. Stains from handling TerraGlas can generally be removed with common household cleaners such as dishwashing detergent and water.
Repairs of chips, damaged edges or minor blemishes to TerraGlas are allowed. See instructions for patching TerraGlas.
Properly made TerraGlas repairs will last the life of the TerraGlas material.